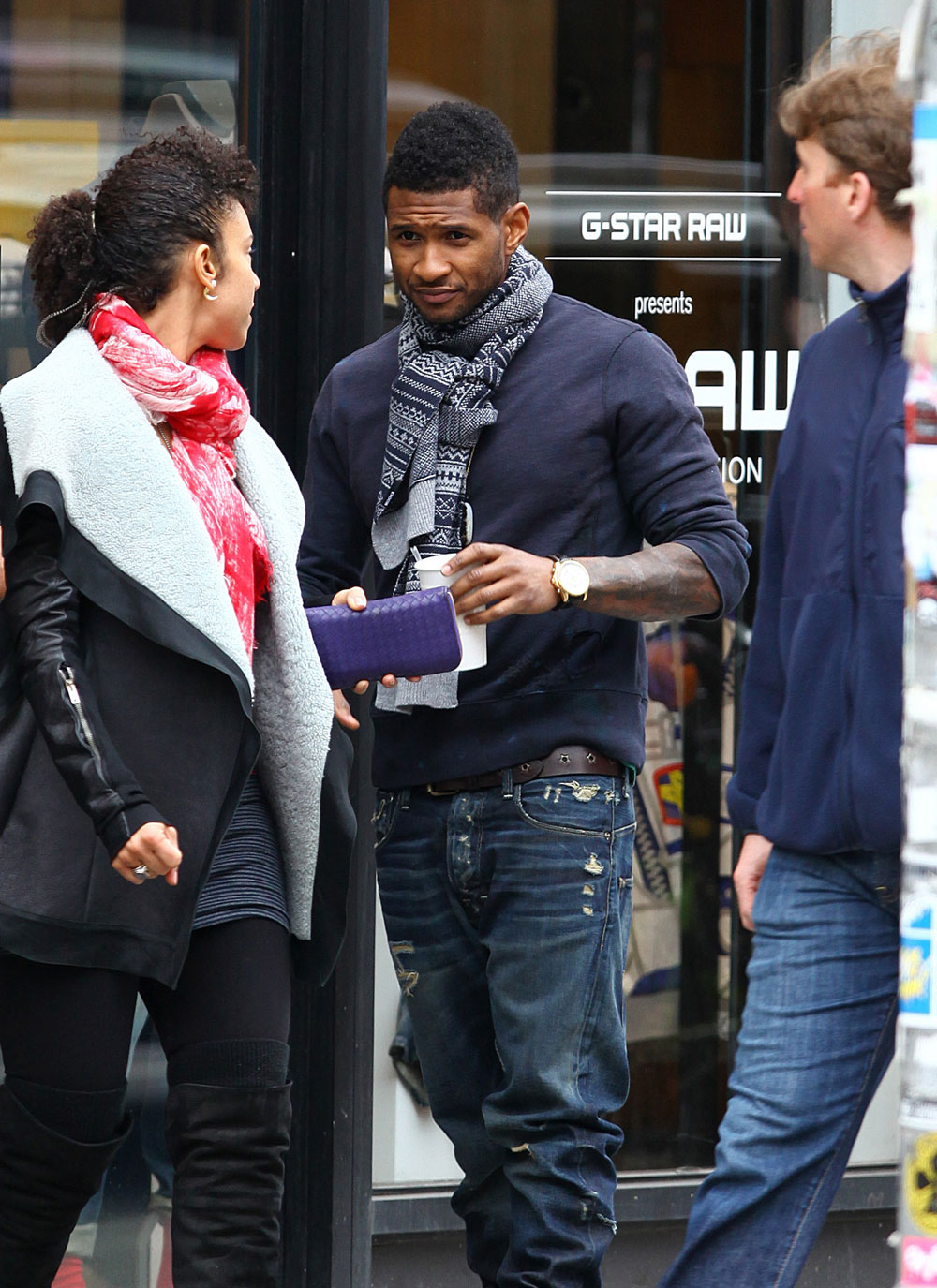 The R&B singer is currently

dating

his co-manager and stylist Grace Miguel, a 43-year-old former Def Jam executive who was spotted with Usher mere months after he split from his ex-wife Tameka Foster.
But according to NY Post's Page Six, Miguel is

calling

all the shots. The seasoned pro, who helped Usher secure a release date for his latest studio release 'Raymond v. Raymond,' is trying to convince him to fire his entire staff including tour managers, stylists and choreographers, with plans to replace them with a whole new team.
Sources close to the action claim that "Usher will do whatever she wants him [to] do right now."
Already on the chopping block is his longtime agent, Mark Cheatham of Creative Artists Agency, who supposedly got the boot from Miguel. "I don't know anything about it. I've been with Usher for a long time," he explained, though the R&B singer is now missing from the agency's client roster.
Usher and Miguel have been a hot item as far back as 2009. After

filing for divorce

from his 40-year-old ex-wife Foster, the 30-year-old [sic: Usher is 32] went public with his relationship with Miguel, who signed on as his co-manager after he gave his mother the boot from the position.
So usher still didn't learn his lesson from
Maneka Foster
? When will this madness end? I guess Usher needs some new material for his next next album. Usher will drop a flop lackluster album, then after he breakups up he will drop the new hotness in 2013. Wash & repeat with another 40+ year old after the hot album is released. Most of the blogs believe Usher has some mommy issues, but i think it is
daddy
issues stemming from his relationship with
Puff Daddy
when he was 13.